As a safety measure, the SSN has decided that each pilot has to carry a working unit of Spot with him connected to the parachute harness. Tracking must be enabled.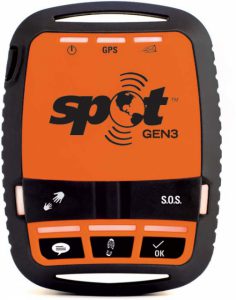 Spot acts as a PLB, a personal locater beacon, in case of emergency or an outlanding. In contrast to a PLB, SPOT additionally offers the tracking function
It can be purchased here:
or here:
The flight office staff will help you with setting up the spot, but it is highly recommended you already do that before your arrival in Namibia.